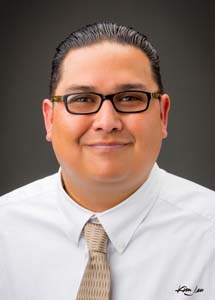 Phone: (505) 246-8373 Ext. 112Email: oscar@assedlaw.com
Oscar Calvillo
Oscar Calvillo grew up in Anthony, New Mexico and graduated from Gadsden High School in 1994. After graduation Oscar attended New Mexico State University in Las Cruces and then returned to school to attend the University of New Mexico when he moved to Albuquerque in the fall of 2001.
In 2002 Oscar began working for The Family Law Firm P.C. for a period of 7 years. Oscar was the senior paralegal at the law firm for seven years and managed a law firm that included five attorneys, six paralegals and five support staff for a period of five years. Oscar is a certified paralegal and obtained his certification from the University of New Mexico in April of 2003.
Oscar began working for Ahmad Assed and Associates in February 2010. Mr. Calvillo manages all of the firm's family law cases and assists with the firm's civil cases.